The University of Baguio (UB) has once again demonstrated its unwavering commitment to providing quality education as its programs recently received reaccreditation status from the Philippine Association of Colleges and Universities Commission on Accreditation (PACUCOA). Among the programs awarded the distinguished reaccreditation status are the Bachelor of Elementary Education and Secondary Education, Bachelor of Arts in English Language, Criminology, and Computer Science programs.
PACUCOA is the country's leading accrediting agency that evaluates and recognizes educational institutions for their academic standards and commitment to continuous improvement. To receive reaccreditation from PACUCOA is a mark of distinction, signifying that UB's programs have met rigorous academic standards, fostering an environment of academic excellence, and preparing students for future success in their chosen careers.
The reaccreditation of UB's Bachelor of Elementary Education and Secondary Education programs underscores the university's dedication to shaping the future of education. With the ever-evolving demands of the teaching profession, these programs have consistently maintained relevance, producing competent and skilled educators who possess the knowledge and expertise to mold young minds effectively.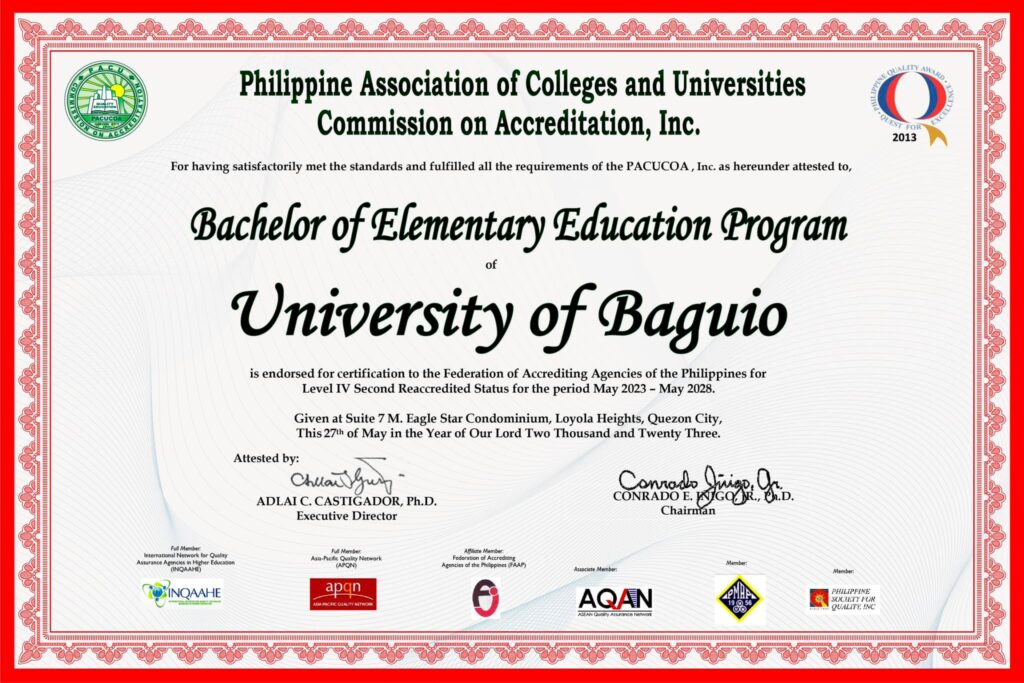 The Bachelor of Arts in English Language program's reaccreditation reinforces UB's commitment to promoting language proficiency and effective communication skills among its students. In an interconnected world where English has become the global lingua franca, this accreditation assures prospective students that they will receive a top-notch education in the English language and its various facets.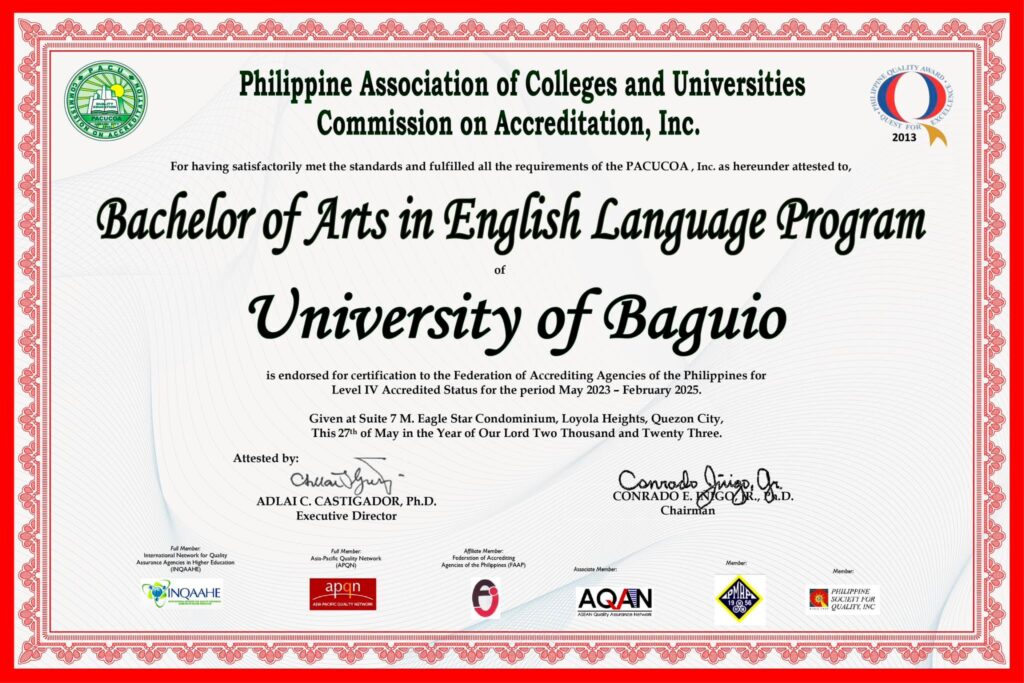 The Criminology program's reaccreditation showcases UB's pivotal role in nurturing law enforcement professionals who uphold the principles of justice and integrity. Through comprehensive training and academic rigor, UB equips its criminology students with the necessary skills to address the challenges of maintaining law and order in society effectively.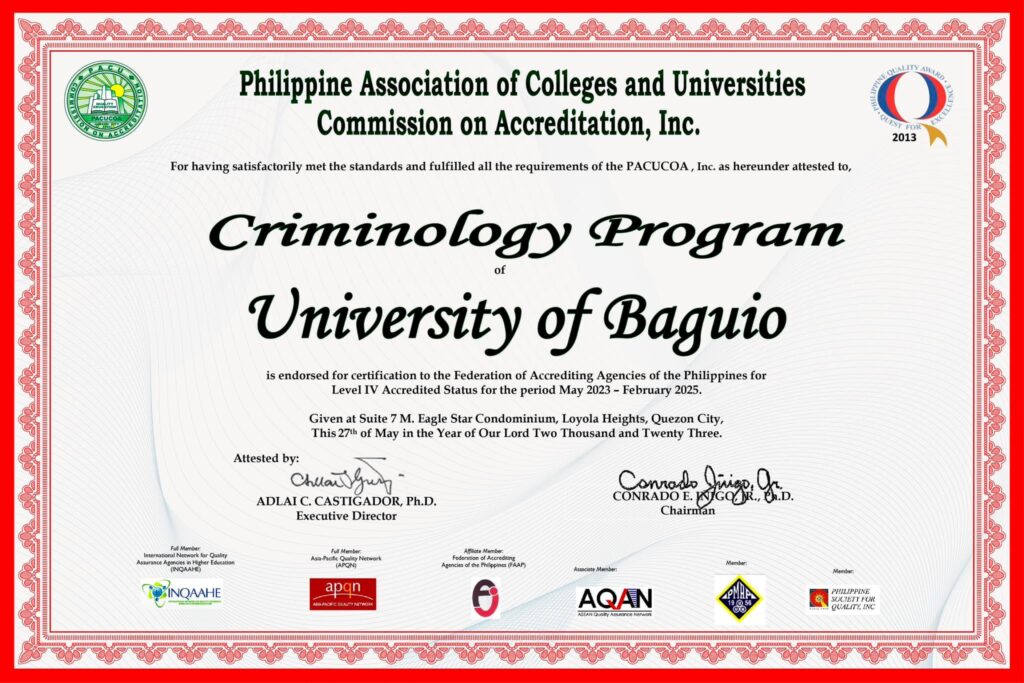 The reaccreditation of the Computer Science program reflects UB's dedication to staying at the forefront of technological advancements and providing students with a cutting-edge education in the digital age. As technology continues to shape the world, UB's computer science graduates are well-prepared to tackle the challenges of a rapidly evolving industry and contribute to its further development.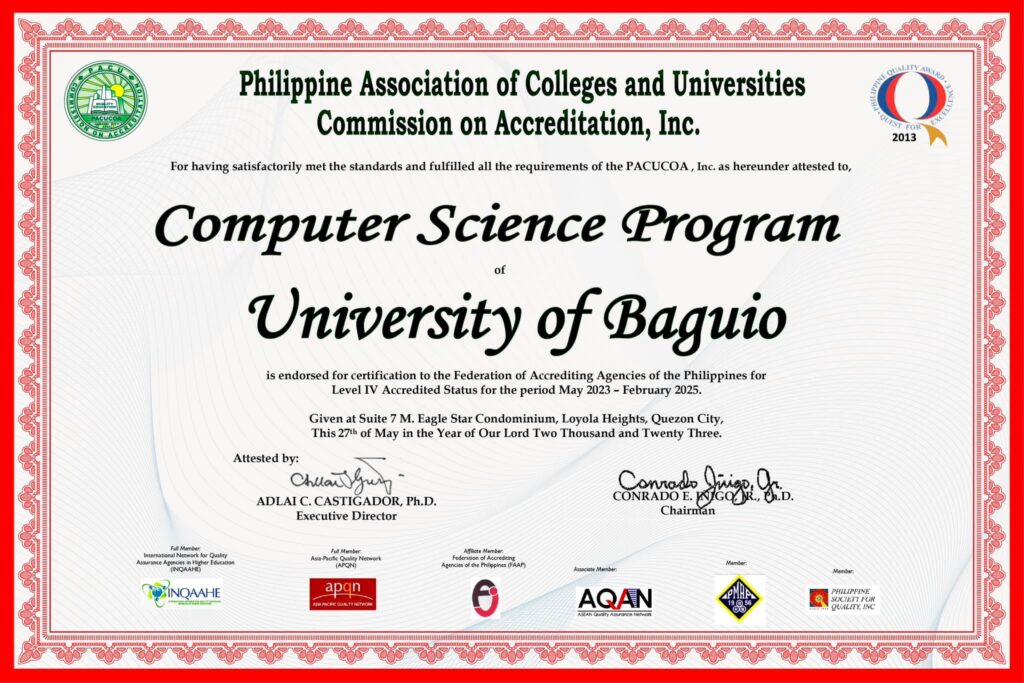 Receiving reaccreditation from PACUCOA is not just a badge of honor for UB but also a testament to the university's pursuit of excellence in all aspects of academia. The dedication of UB's faculty and staff in maintaining high standards of education, coupled with a dynamic and conducive learning environment, has been recognized through this prestigious accreditation.
UB's commitment to quality education goes beyond the confines of its campus. The university actively engages with the community through outreach programs, research initiatives, and social projects that positively impact society. With PACUCOA's reaccreditation, UB's efforts in providing holistic education are acknowledged, motivating the institution to continue raising the bar of excellence in the future.